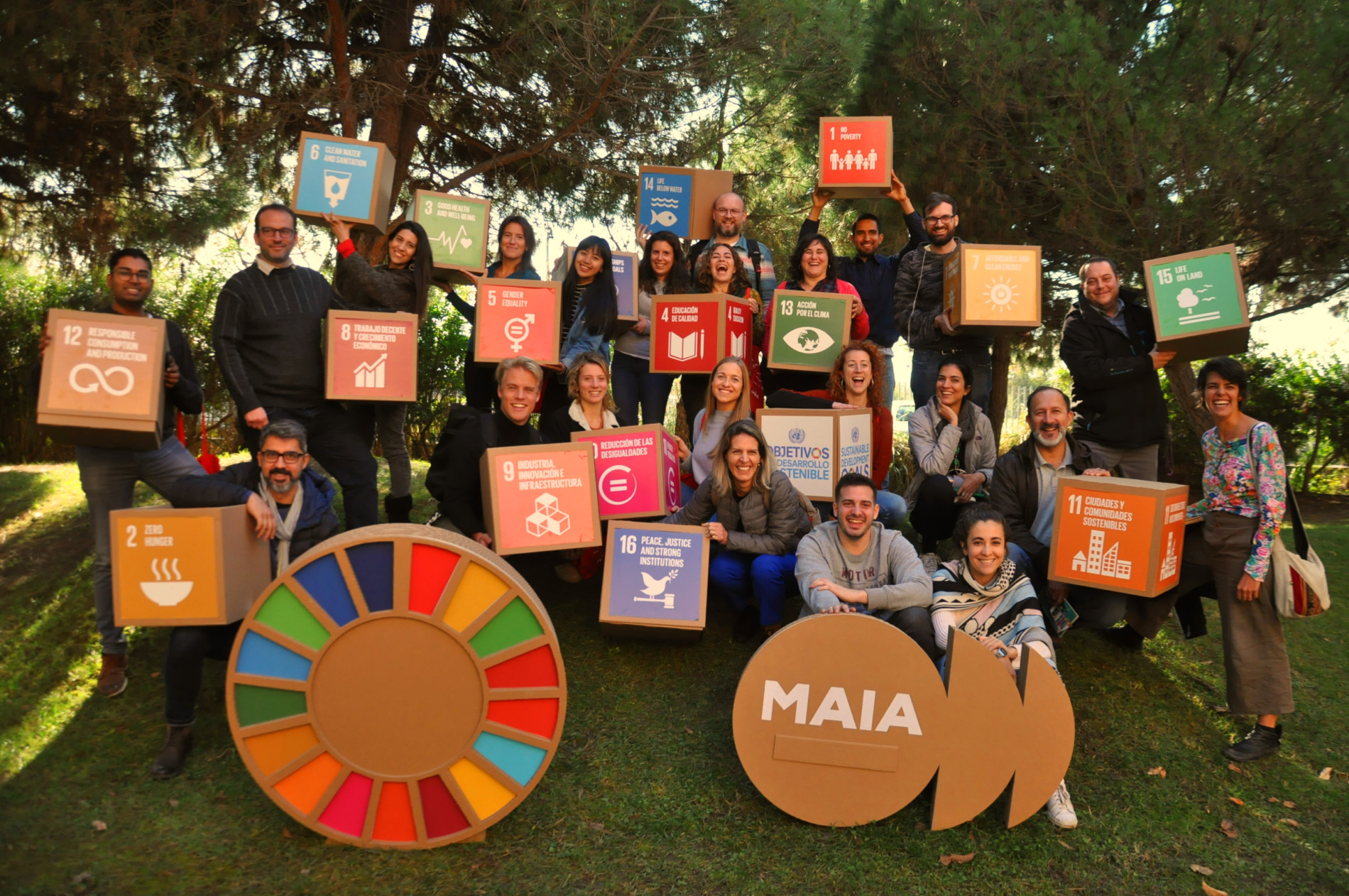 19/11/2019
From the Anthropocene to Regeneration: MAIA's program first day
#programaMAIA has started with a lot of energy!
Yesterday, 24 participants, from 10 different countries, met on November 18 at Center Esplai to start working together for the SDGs (Sustainable Development Goals).
Our opening conference was open to the public and entitled "From the Anthropocene to regeneration"  by researchers José Luis de Vicente and Daniel C. Wahl .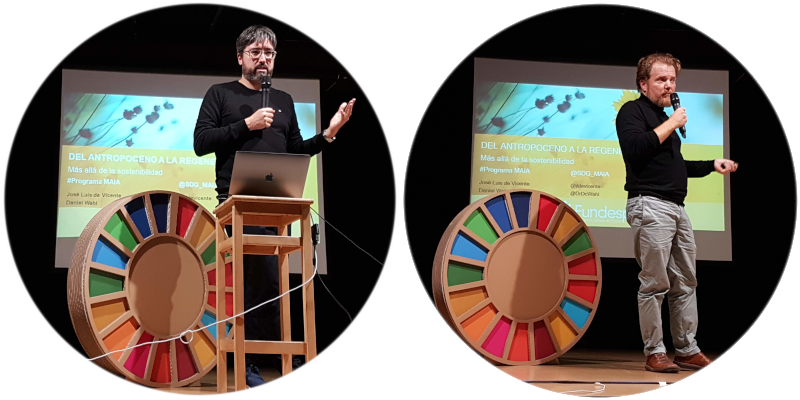 José Luis Vicente presented his perspective of t the Age of Humans, the Anthropocene. Using artworks from the exhibition he curated at the CCCB "After the end of the world" he illustrated four steps towards a new society, after the end of the world as we know it:
Tell the truth:

We must tell the truth about the moment of crisis we are currently going trough.

The mutation:

We are on the threshold of a new geological era, the Anthropocene.

What's the plan?

 

What will help us make the transition?

We must use our creativity and imagine different futures and different ways of living.

It is a political, cultural, economic, social and technological challenge, but above all creative.

Adaptation: we are living in a broken planet but we can work to heal it. 
Daniel C. Wahl reminded us that we are all ecosystems and that we must create material cultures that express that we are part of nature, that we are nature. He presented humanity's relationship with nature from a historical perspective and the idea of "regenerative cultures". Regenerative Cultures, according to him, always initiate within local communities and with their reconnection with the ecosystem where they live in. He also pointed out how the SDGs where created and, importantly, how we could start taking action to advance them.

In the afternoon Daniel C. Wahl facilitated the workshop "Localising the SDGs", where participants started working in groups to debate and imagine togheter local projects to advance the SDGs.
It was a very exciting first day, where we were impacted by the climate emergency and its challenges, but also inspired by alternatives and by the power of the SDGs!
[mailpoet_form id="3"]