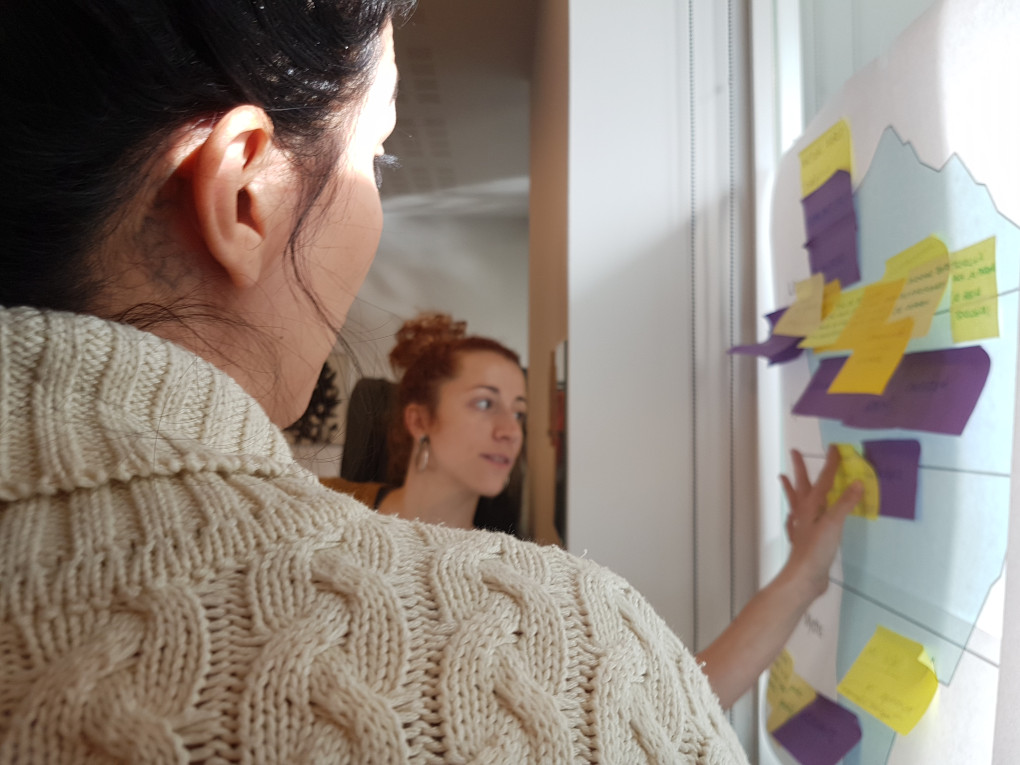 21/11/2019
Transformative education for an unpredictable future: MAIA DAY 3
The third day of MAIA was an intense day of work, debate and reflection.
Futures Literacy
We started the day with a workshop  on Futures Literacy , with Ramila Zadeh and Alexandre Fernandes. Following UNESCO's Futures Literacy Lab methodology we have discovered that the ability to "use the future" can be acquired and practiced, allowing people to better understand the role of the future in their present.
Podemos tener más herramientas para el futuro si consideramos que: (1) El futuro aun no existe, sólo puede ser imaginado, (2) Los humanos tenemos la capacidad de imaginar. Como resultado de estas dos premisas, los humanos somos capaces de imaginar el futuro de diferentes maneras posibles y estar más preparados para las adversidades. Imaginar diferentes futuros posibles y tener herramientas para analizarlos con profundidad nos puede ayudar a tomar decisiones para innovar en el presente.
It is possible to be better prepared for an ucertain future if we consider that: (1) The future does not yet exist, it can only be antecipated, (2) Humans have the ability to imagine. As a combination of these two premises, we humans are able to imagine the future in different possible ways and thus be more prepared for adversity. Imagining different possible futures and having tools to analyze them in depth can help us make decisions to innovate in the present.
Transformative Education for the SDGs
With Boris Mir, a Catalán teacher and expert in transformative education, we had a session to explore innovative possibilities in the field. We have started the session debating the movie Most Likely to Succeed that aims to inspire educational communities to re-imagine the full potential of students and teachers trough an approach based on people and their individualities.

Then Boris facilitated a workshop where we could experience how transformative education should provide inspiring contexts where they can develop their cognitive, experimental, creative, social and emotional skills . We must prepare children and the youth for an uncertain future of radical and rapid changes, difficult to predict. For this, is important to challenge traditional roles, allowing students to occupy an active and leading role.

"Don be an optimist if that makes you relax. Don be a pessimist if that makes you give up. Be an activist and ask: what can I do to change the future?" Kate Raworth
[mailpoet_form id="3"]