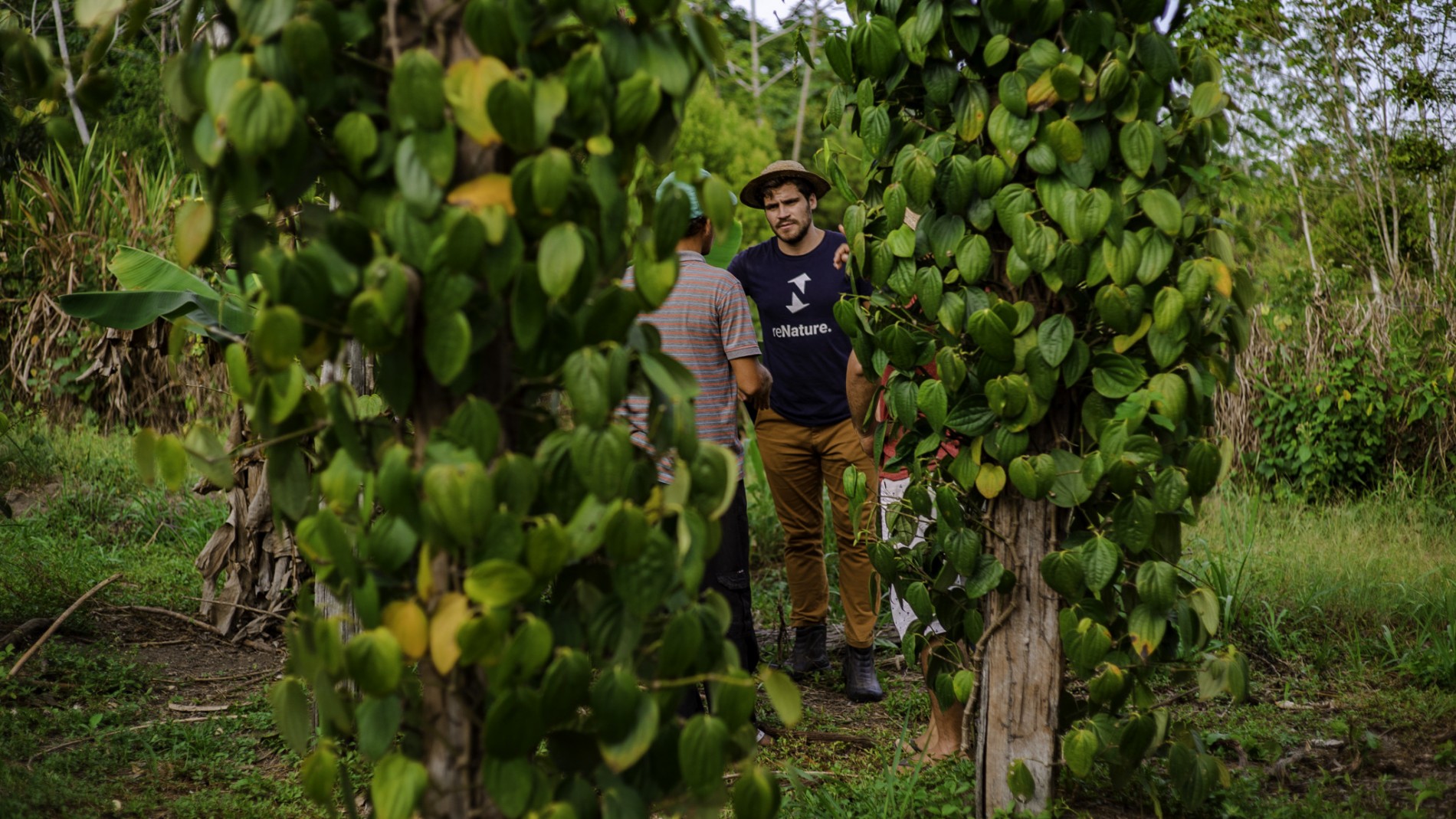 18/07/2019
Changing the world: one hectare at a time!
"You never change things by fighting against the existing reality. To change something, build a new model that makes the old model obsolete."
This quote (by American futurist Buckminster Fuller) seems like a good way to describe what the social entrepreneur Felipe Villela, from reNature Foundation, has been doing in the past few years. And the new model he has been introducing to people around the world is called agroforestry.
Agroforesty is a cultivation system that merges trees and agriculture (crops or livestock), providing more resiliency and productivity compared to a monoculture system. Using this principle, Swiss farmer and researcher Ernst Götsch has been turning bare lands in Brazil into food forests and inspiring many others to do the same. Felipe was one of them, as during his time at Götsch's farm he could see how to food could be produced in a sustainable and efficient way while also restoring a degraded ecosystem. It was not only economically viable but also considerably more productive than traditional agriculture, which meant good for business and for the planet. So why wasn't everybody else doing the same?
In 2017, with the objective to promote this sustainable agricultural practice worldwide, Felipe co-founded reNature. It present to farmers a way to grow multiple types of crop together, so that it does not need chemicals or too much water, improves productivity, biodiversity and soil's conditions. As in Buckminster Fuller's quote, farmers that are introduced to agroforestry and its advantages are expected to switch from monoculture and the old way of doing things.
Last month, Felipe was nominated European regional finalist from the UN Environment program "Champions of the Earth", a program that gathers young entrepreneurs and their impactful ideas. We asked some questions for him about his initiative and their goal to make Regenerative Agroforestry mainstream.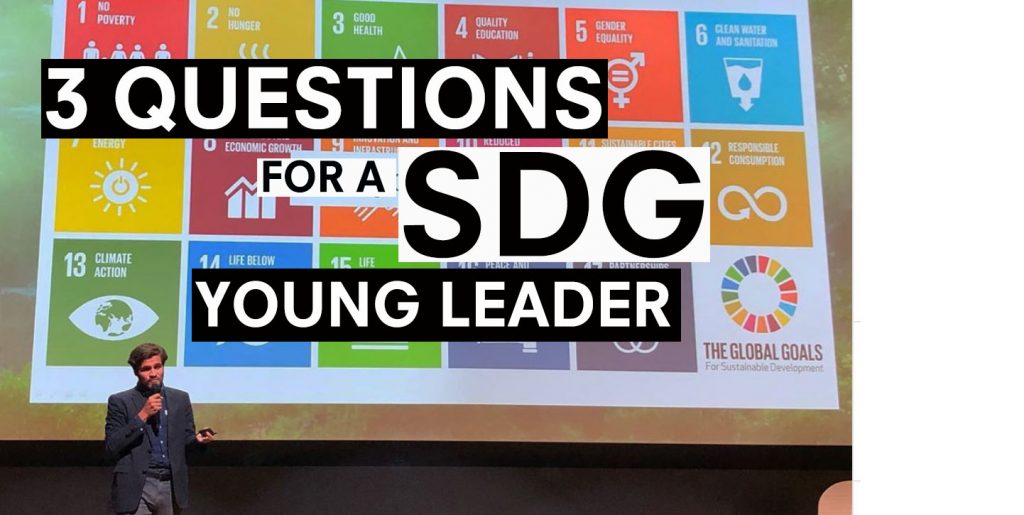 Why are you in business to regenerate our planet?
After visiting the Amazon rainforest in Brazil and seeing with my own eyes how massive deforestation is impacting people and planet, my appetite to find sustainable solutions for agricultural practices dramatically increased. Since then I decided to visit many Agroforestry farms in Brazil, which made me realise that the gap between experts in the field and industries/corporate was enormous. So I started reNature, a foundation that has the goal to implement scalable & replicable regenerative Agroforestry systems to businesses and industries from every single sector that are interested on transitioning their production method. I am in business to subtly plant a seed within old school businesses to give them the opportunity to reconcile themselves with nature and start planting their major commodities in a regenerative way, so that our future generations can thrive in our planet.
What would be your advice for a social entrepreneur who is starting today?
I would advise to look at nature as an inspiration, in order to understand the social structures we can build for any impactful business. Social entrepreneurship demands pro-activeness and attentive observations to make right and fast decisions. Understanding how nature works makes you more secure and convinced on how to make better decisions that includes people, planet and profit.
 Fast forward to 2030: How do you see the world by then with reNature contribution to it?
Our goal is restoring 1 million hectares worldwide using Agroforestry systems. By planting an average 2.000 trees per hectare, we can get to 2 trillion trees planted. According to a recent study,  if we plant 1,2 trillion trees we can reverse our climate crisis. Therefore, accomplishing our goal means effectively  contributing to change the current scenario. I believe in 2030 we will have businesses and industries convinced of Agroforestry positive impact and potential, adopting these practises worldwide and making it mainstream.
*About us: MAIA for the SDGs is an intensive program that will provide you with tools, skills and a support network to advance the Sustainable Development Goals.
[mailpoet_form id="3"]